Alan Sunderland stepping down as executive
director of ONO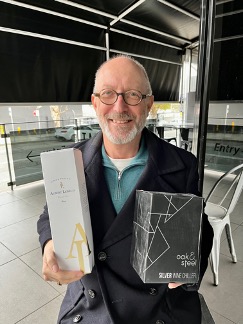 As you will notice when reading this newsletter till the end (as you usually do), there is a name missing. After four years, Alan Sunderland has stepped down as executive director of ONO. His tireless work for the organization has been indispensable while keeping ONO vibrant and relevant before, during and after the worst of the Covid pandemic. During his tenure, ONO has seen an almost unprecedented growth in membership numbers and impact. And ONO wants to thank him for that.
Therefore, the board surprised Alan with a small token of appreciation during the Annual General Meeting in London. Unfortunately Alan wasn't there, so Amy Stockwell (SBS Australia) took the present back home and recently presented him an engraved wine cooler with a good bottle in it to remind Alan how much ONO will miss him.
Alan wrote the board: "I have said it before and I will say it again – it has been an honour and privilege to work with you all and do my bit in ensuring ONO remains a vital and active organisation. The ONO members are a wonderful bunch of people doing great work around the world in support of news media standards and accountability."
Luckily for ONO, Alan will remain a member, "passionate and committed", he wrote, "especially as my other obligations (including the Australian Press Council) mean that I am as interested in these issues as I ever was. Best of luck for everything that follows."
Thank you, Alan, best of luck to you too. ONO is a better organisation because of your hard work!
---
The 2023 Conference in London
The 2023 ONO Conference in London brought together close to fifty participants, from Argentina to Japan. Two days of panel sessions, presentations and 'shop talks' were not nearly enough to cover the many issues that unite ombudsmen, standards and public editors and press council members. On the website, you find a brief review of this hugely successful gathering. There were several articles published on the conference or parts thereof, gathered here in the open-to-all section. And there is much more in the members only section of the website (forgot the password? Send us an e-mail !). Enjoy some photos, presentations, video and audio.
Those of you who were there and have more photos, presentations or notes to share, please e-mail us? And – together with the grateful board – let's tip our hats to organizers Elisabeth Ribbans (The Guardian) and David Jordan (BBC) and their teams of event managers: you rock(ed)!
---
Links from the conference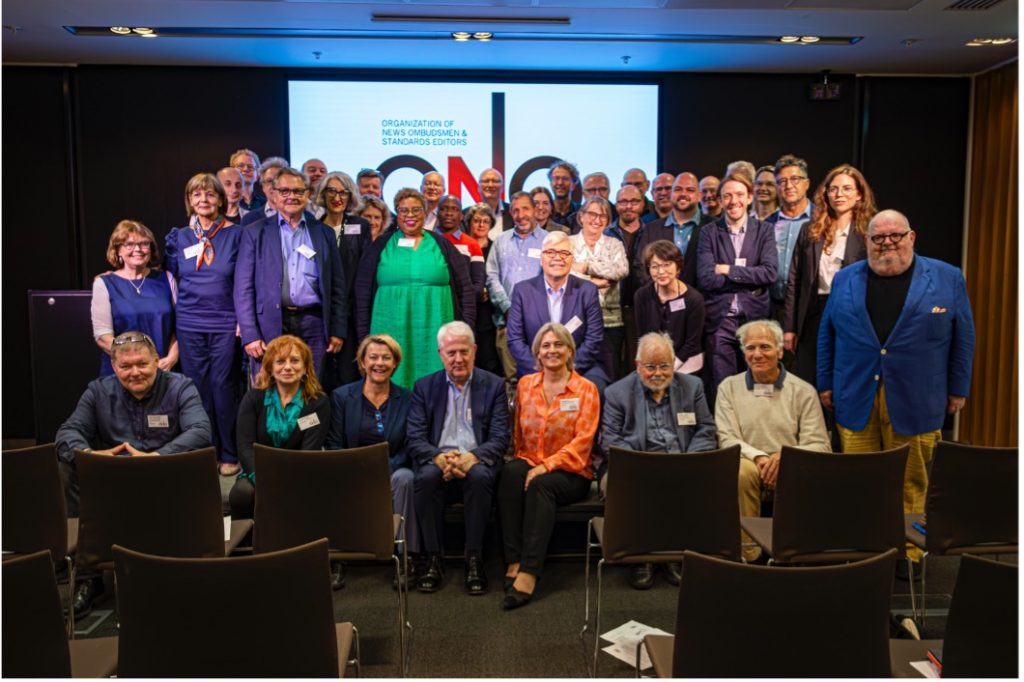 Here are some first links from the London conference. These links are in the members only section of the website, so they should not be shared outside of the ONO group.
One of the highlights of this year's conference was the keynote speech of former New York Times Public Editor Margaret Sullivan. She talked about her experiences at the New York Times and how she feels about the 'post-truth' label. You can see the full video of her keynote here. Most of her columns from her time at the paper can still be found on the website. She has recently authored a fascinating book called Newsroom Confidential, and currently writes a column for The Guardian in the UK.
The conference was packed with interesting topics ranging from covering the war in Ukraine to the online and offline threats that journalists nowadays have to deal with. Ombudsman Pierre Champoux of Radio-Canada brought a lot of the shared wisdom together in this document that is filled with links, audio and transcripts of the sessions. This way you can (re)visit what was shared in London.
More materials to come in future newsletters.
---
Other interesting links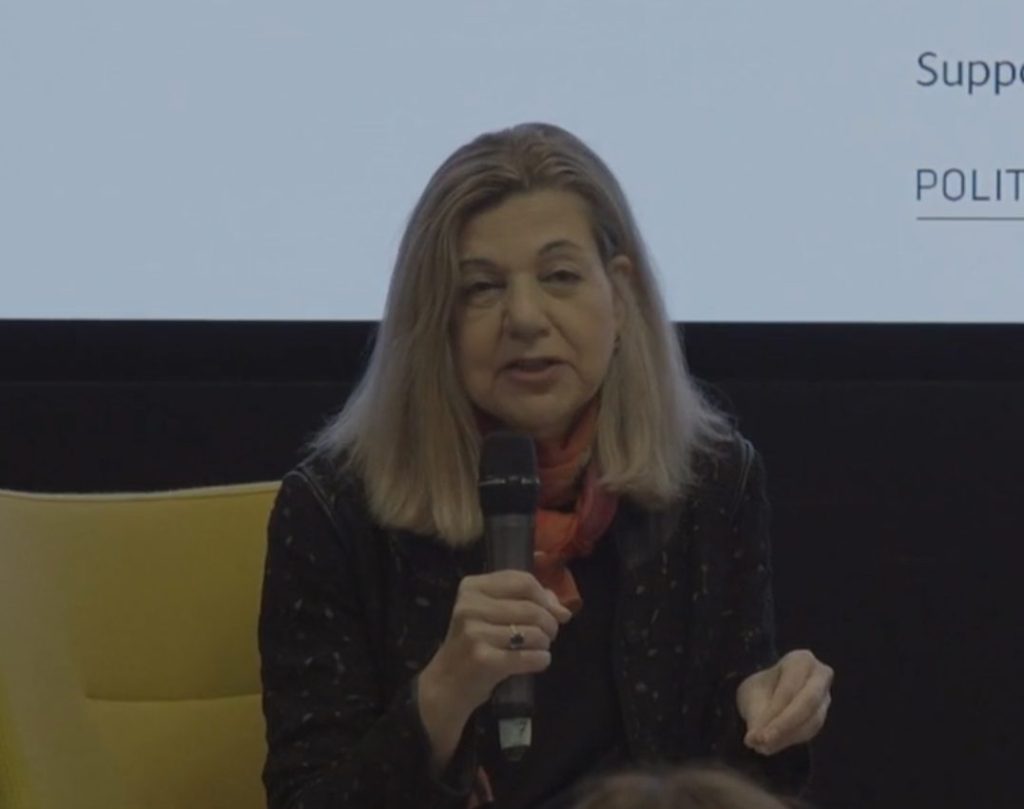 What should we do with AI? It was a much-discussed topic at the conference, but is also a topic in a lot of newsrooms. Al Jazeera's Konstantinos Antonopoulus has written several articles about what Artificial Intelligence means for journalism. In his latest article he ventures into the dark side.
In general we seem to agree that using AI needs a set of guidelines. But what should those guidelines be and how do we start setting them up? Luckily, Hannes Cooles and Nicholas Diakopoulos from Niemanlab give some guidelines for setting up guidelines in this interesting article.
BBC's Jeremy Bowen reflects on some of the most difficult stories he's reported on in the podcast Frontlines of Journalism. In this eleven-part series he looks at objectivity, activism, dealing with sources and many of the other topics that we struggle with every day.
---
2023 Annual General Meeting
A unprecedented 28 members joined, in person and online, for the ONO membership meeting on Saturday June 3. Important issues discussed were possible ways to fill the executive director's position after Alan Sunderland's resignation, and discussion over where to take ONO's conference in 2024. You can read the minutes here. ONO's stable financial situation was presented by treasurer Elisabeth Ribbans, and you can find the details here.
One topic the board would like to hear opinions of members on is a possible change of ONO's name. Why still 'ombudsMEN', many members wondered? No decision was taken, but there was a suggestion of changing the O of Ombudsmen into the O of Ombuds. Have an O of Opinion on this? Please send the board an e-mail.
---
New Members
At the conference, many new members made brief presentations on what they do and how ONO might be of help or inspiration. Read some of the new names in the document that contains Pierre's fabulous notes. Delegates seemed to appreciate hearing about the work we all do. So we plan to keep introducing other members through this and future newsletters. Here are two to start us off: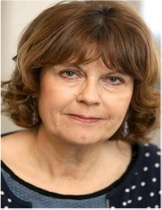 Susan McKay (left) became Ireland's Press Ombudsman on 3 October 2022. From Derry, she is a writer and has worked for many years as a journalist. Her journalism has been published in the New Yorker, the London Review of Books, the New York Times, Field Day Review, the Irish Times and the Guardian, for which she was a regular columnist before her appointment as PO.
She was Northern Editor of the Sunday Tribune until 2004. She is one of the judges for the Ewart Biggs Award.
She was a member of the code committee for the British press regulator, Impress.
Sandra E. Martin (right) was recently appointed as Standards Editor at The Globe and Mail in Canada. Before that she was Head of Newsroom Development at the paper and has worked as a contract lecturer at Ryerson School of Journalism.
In a Linkedin post sharing her new role she wrote: "I'll continue the work Sylvia Stead pioneered as Public Editor, ensuring The Globe's policies and journalistic Code of Conduct are clearly communicated and adhered to, by our journalists and our broader community of commenters. The ethical and transparent use of AI will be a priority topic."
---
This is your newsletter!
Comments? Ideas for this newsletter, for shop talks (there will be one coming up in September, keep an eye on the next newsletter!) or even the next conference already?
E-mail the board: newsombudsmenorg@gmail.com