Bjarne Schilling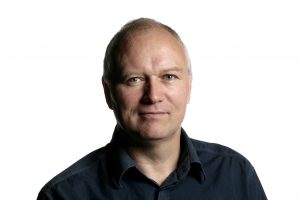 Bjarne has been the Readers' Editor at Denmark's largest morning paper, Politiken, in Copenhagen since 2010. The paper introduced the position in 2001 with the purpose of safeguarding journalistic principles of transparency and fairness in reporting, dealing with complaints and transparently reviewing editorial performance, thus demonstrating that Politiken genuinely cares about and responds to public concerns about how it is serving its readers.
The Readers' Editor is in charge of running the daily corrections column and furthermore writes a weekly comment on matters relating to ethical matters and specific grievances put forward by the readers.
Bjarne has had 30 years of journalistic experience at Ritzau's News Agency and the newspapers Berlingske, Morgenavisen Jyllands-Posten and Politiken, where he worked as a business reporter when joining the paper in 1996, moving on to positions as News Editor and Editor of the Back Page.
As the Readers' Editor Bjarne handles complaints regarding the journalistic content of Politiken's printed version as well as its web services and is also a consultant for the editor-in-chief in matters of journalistic ethics.
Bjarne Schilling was elected president of ONO in 2018 and is a member of the boards of The Politiken Foundation, Politiken Holding Ltd. and JP/Politikens Hus Ltd.